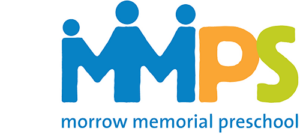 We are pleased to announce Morrow Memorial Preschool in Maplewood, NJ is hosting a Target Toy Drive Shopping Flash Mob on
Saturday, December 1st from 10a-11a.
Meet at Fellowship Hall at Morrow Memorial Preschool at 9:30 then drive independently to
Target of Union/Vauxhall
Enjoy hot chocolate and bagels first, while watching a children's animated short film about the gift of giving.
Next, head over to Target where families are welcome to purchase a gift for the Toy Drive.
If you are unable to attend and would like to participate, please visit the Holiday Wishes Tree at the school (coming soon!) and select a gift tag for shopping inspiration.  We will be targeting our gift collection to children Pre-K – 2nd grade, and there is a specific need for dolls of color.
Morrow Memorial Preschool is committed to fostering kindness, empathy, compassion and stewardship.  They host monthly community service events in which children of all ages have the opportunity to participate with their families in meaningful, hands-on service projects and give back to the larger community.
Please join us as we support Morrow Memorial Preschool and help give back to those in need this holiday season!